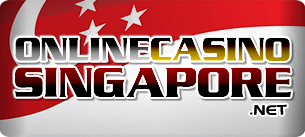 Blackjack online, the casino game of choice
Blackjack, or 21, is the most popular and widely enjoyed casino table game in the world. Based on a score of 21 – hence the name – Blackjack online is so widely enjoyed because the game provides players with some of the best odds available in the house. Known to be one of the games where the house odds are lowest, Blackjack online casino is also a favourite of high rollers, seasoned gamblers and professional casino players. The objective of the game of online Blackjack is for the player to come as close to 21 without going over, while still having a higher total than the dealer. Players add up the value of their hand based on card values, with the Ace being either a 1 or 11, picture cards are valued at 10, or all other cards are equivalent to their face values. Card suits are irrelevant in this Blackjack game.
Prior to receiving any cards, the player must place a bet. The cards are dealt in rotation from the dealer, left-to-right. The dealers' hand has one card face down and one card face up. If the players' card total is closer to 21 than the dealers is, then the player wins. The player also wins if the dealers' card total ends up higher than 21. This is called being 'bust' and applies to players as well as the dealer, so should any players' total exceed 21, that player loses. Players are given the option to play either one or two hands against the dealer. The optimal achievement in this game is to achieve 'Blackjack', which occurs when the first two cards equal 21. Obviously, this means that these first two cards need to be an Ace and a 10 or picture card.
A Blackjack game of strategy
Blackjack online is renowned for being one of the few online casino games that does not rely purely on luck, and players who employ effective strategies can influence the outcome of the game to their benefit. Many top casinos feature 'cheat sheets' or strategy tables that can be used in for different card combinations since this game is limited to a certain number of cards per game. The outcome of each card combination can be determined in terms of odds and cards available. Knowing when to Hit, Stand, Split or perform any of the other actions required by the game is therefore important, and it is recommended that players make use of the free, or flash, Blackjack game to hone their skills, get used to the casino environment and refine their strategies before they embark on the proper excitement of playing a hand for real money.
Real money, real winnings, real thrills
A range of Blackjack casino games and variations are available for players from Singapore who want to play with SGD and include favourites such as Atlantic City, Vegas or European versions of the game. The real money games do require a deposit to be made and players must opt for a reputable casino that offers trusted payment facilities such as VISA, MasterCard, Skrill, Ukash and Neteller casino deposit.
This brilliant and much loved strategic card Blackjack game will not only offer hours of unbridled entertainment, but also contains the prospect of a major, winning income.